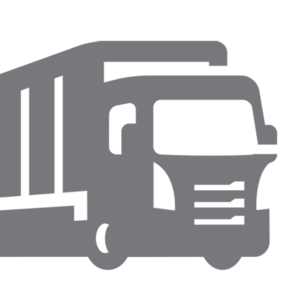 CDL A Driver for Trade Show Co - Drive.Service.Warehouse.
I'm Interested
DIVERSIFIED EXPOSITION SERVICES INC
264 Wilkes Crescent Drive, Sylva, North Carolina
Full Time
Job Description
NOT your typical driving job. Do you want to do more than just drive? Our drivers also set-up and tear-down trade show displays throughout the United States. Driving is only part of the job. The other part is providing customer service during trade show to our clients.
Drivers are typically out on-the-road driving and servicing a trade show about 7-14 days on average. Then they are back home to enjoy quality time with family while working in our Sylva, NC location. We prefer to hire within a 150 mile radius of our Sylva, NC location. If you would like to relocate to our beautiful mountains, we encourage you to apply.
Our Company pays for hotels at the trade show locations, along with providing a rental car. Drivers receive a daily per diem for meals in addition to a daily travel rate. And on drive days they also receive a drive day supplement.
Between trade shows our drivers work in our warehouse and/or shop that is located in the beautiful Smoky Mountains of Western North Carolina.
If you're looking to do more than just drive, this may be just the job for you!
Safe, courteous, customer service oriented CDL-A drivers needed.
Our fleet consists of Peterbilt and Kenworth late model tractors with full sleepers.
W2 position with Benefits
Will consider travel companion.
Pay: Hourly in warehouse & shop; daily rate for all travel days; drive day supplement -- average $40-55,000/year.
Also receives non-wage per-diem for all travel days; lodging & rental car paid during event and any breakdowns.
Detailed Job Information
| | |
| --- | --- |
| Category: | Company Driver |
| Equipment Requirements: | Company Will Provide Equipment |
| Minimum Age: | 25 |
| Type of License: | CDL A |
| Type of Power Unit / Truck Used: | Conventional Tractor, Dry Van, Semi-truck / semi-trailer truck |
| Special Endorsements: | None |
| Minimum Experienced Required: | 2 Years |
| Type of Work: | Load and Unload |
| Type of Schedule: | Home every couple of weeks |
| Type of Run / Travel Range: | Long Haul - OTR (48 states), Regional (South) |
| Type of Haul: | Dry Van / Non-perishable Goods or Materials, Refrigerated, Heavy Haul/Specialized, Flatbed |
Job Pay & Benefits
| | |
| --- | --- |
| Type of Pay | Per Diem Pay, Salary (Annual or Hourly Rate) |
| Supplemental Pay | Breakdown Pay |
| Paid Time Off | Paid Orientation, Delay Time Pay, Layover Pay, Paid Vacation, Paid Sick Time |
| Health Insurance | Medical, Dental, Vision, Prescription Drug |
| Savings / Flexible Spending | Direct Deposit |
| Perks and Discounts | Tire Discounts, Retail / Restaurant Discounts, Cell Phone Reimbursement |
| Equipment Provided | Satellite Radio |
| Operating Support | 24/7 Dispatch, Breakdown / Roadside Service, Take Truck Home Program, Tolls / Scales Reimbursement |
Company Details
Company Location:
264 Wilkes Crescent Drive
Sylva, North Carolina 28779

Carrier Type: Private

More About DIVERSIFIED EXPOSITION SERVICES INC
About Our Company
Diversified Exposition Services is a full-service Trade Show, Mobile Marketing, and Transportation Company. Establishing long-term, mutually beneficial partnerships with our clients is the key to our success. We become an extension of your workforce and are genuinely committed to providing cost-effective solutions to your Trade Show and Mobile Marketing challenges.
Over the past 30+ years, the owners and dedicated staff have provided a wide variety of Trade Show and Mobile Marketing services to a diverse clientele of all sizes. Our experience includes the motorcycle, snowmobile, aircraft, marine, home improvement, golf cart, food industries, and power tool industries. Our over 30-year relationship with Makita is a testament to our skill in adapting to our client's needs in an ever-changing market. We are a company committed to providing services to each of our clients in a cost-effective, efficient, and courteous, high-quality manner.