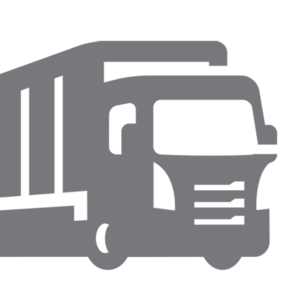 Owner Op Regional Memphis- Home every weekend - $225,000+
TM Trucking INC
902 Inman Road, Memphis, Tennessee
Full Time
Job Description
Fr8masters
We take care of everything needed to make you a successful OO in the Memphis area. All regional dry vans with NO touch freight. We do not run Cali, Northeast or FL.
We get you home every weekend on Friday afternoon so you can spend up to 50 hours a week with your family. Average miles are 2,200 to 2,400 per week. Owner Ops average $4200+ per week.
Requirements:
Hiring east of OKC
2 year's Valid Class A CDL
We allow 1 accident in the past 3 years
We allow 2 moving violations in the past 3 years
We accept drivers in the SAP program upon approval
Tractors - 15 years old and newer preferred
Benefits:
Contractor pay
Bonus money for running weekends
$500 bonus after 15 drops
Aggressive 75/25 split (may differ depending on trailer type). Don't be fooled by larger percents that charge you back for insurance or other fees.
Simple and easy to read settlements. No extra fees or charges.
Weekly ACH directly into your account.
Fuel Cards with Pilot and Flying J discounts.
We cover everything from compliance to Insurance and dispatch.
Run our authority or yours.
We can save you thousands of dollars per year. Come check us out!
Detailed Job Information
| | |
| --- | --- |
| Category: | Owner Operator |
| Equipment Requirements: | Must Own Equipment |
| Product being transported: | Dry Freight of all kinds |
| Minimum Age: | 21 |
| Type of License: | CDL A |
| Type of Power Unit / Truck Used: | Dry Van |
| Trailer Type: | Other, Dry Van |
| Special Endorsements: | None |
| Minimum Experienced Required: | 2 Years |
| Type of Schedule: | Home weekends |
| Type of Run / Travel Range: | Long Haul - OTR (48 states), Regional (South Central) |
| Type of Haul: | Dry Van / Non-perishable Goods or Materials, Refrigerated |
| Type of Work: | No touch freight (bumping docks) |
Job Pay & Benefits
| | |
| --- | --- |
| Type of Pay | Pay Per Load / Percent of Line Haul, Weekly Pay |
| Travel Companion Programs | Pets |
| Savings / Flexible Spending | Direct Deposit |
| Equipment Insurance | Cargo Insurance, Liability Insurance, Collision / Physical Damage Insurance, Occupational Accident |
Company Details
Company Location:
902 Inman Rd
Memphis, Tennessee 38111

Carrier Type: TL

More About TM Trucking INC