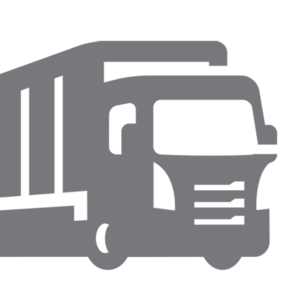 Dry Van OTR DRIVER in TX BRAND NEW TRUCKS - 53FT TRAILERS
MULTI-CHANNEL LOGISTICS LLC
1 Chisholm Trail, Round Rock, Texas
Full Time
Job Description
Multi-Channel Logistics LLC is seeking full-time professional and experienced truck drivers for Semi-trucks 53ft Dry Van Trailers.
Getting home is important. We work with our team to get you home with your love ones.
Starting at .46 cents per mile
Average miles/week - 2,500 - 2,800
Drivers run mostly East, North
Up to 1,500 on loyalty bonus after first 90 days in the company
Bonuses on fuel savings
Pay Stop, Layovers and Detentions
Drive a late model or even brand new Freightliner - Automatics or driver can choose Manual
Weekly pay with Direct Deposit
We pay holiday and vacation
Qualifications:
Class A CDL
At least 2 yrs of driving experience
Some OTR experience is a plus
Must have a clean driving record
Must provide current MVR (10 yr record is needed)
Must provide current medical certificate
Your last employment would be verified, and you must pass screening record and Drug and Alcohol Test
Projected earnings: $50,000.00 to $60,000.00 /year
OTR
General cargo, no hazmat
Prefers to hire in TX but flexible. Take Truck home options.
Prefers 2 weeks OTR - 2 days home
3 months as 1099, once company and driver decide to continue, driver will receive a loyalty bonus and then become W2.
Detailed Job Information
| | |
| --- | --- |
| Category: | Company Driver |
| Equipment Requirements: | Company Will Provide Equipment |
| Product being transported: | General cargo |
| Transmission Type: | Automatic |
| Minimum Age: | 25 |
| Type of License: | CDL A |
| Type of Power Unit / Truck Used: | Conventional Tractor, Semi-truck / semi-trailer truck |
| Trailer Type: | Other, dry van |
| Special Endorsements: | None |
| Minimum Experienced Required: | 2 Years |
| Type of Schedule: | Home weekends, Home every couple of weeks, On the road for long periods |
| Type of Run / Travel Range: | Long Haul - OTR (48 states) |
| Type of Haul: | Dry Van / Non-perishable Goods or Materials |
| Type of Work: | No touch freight (bumping docks) |
Job Pay & Benefits
| | |
| --- | --- |
| Type of Pay | Mileage Pay - $0.46, Mileage Bonus - $0.02, Weekly Pay |
| Special Bonuses | Service/Longevity Bonus - $1500 |
| Supplemental Pay | Extra Pickup Pay |
| Paid Time Off | Paid Orientation, Layover Pay, Paid Vacation |
| Savings / Flexible Spending | Direct Deposit |
| Training and Development | Paid Training Programs |
| Performance Recognition | Performance Bonus, Safety Bonus |
| Equipment Provided | Ez Pass / Pike Pass / Toll Road pass, GPS, Permits |
| Equipment Insurance | Cargo Insurance, Liability Insurance, Collision / Physical Damage Insurance |
| Operating Support | 24/7 Dispatch, Breakdown / Roadside Service, Terminal Services |
Company Details
Company Location:
1, Chisholm Trail Road, Suite 450
Round Rock, Texas 78681

Carrier Type: TL

More About MULTI-CHANNEL LOGISTICS LLC