CDL A or B Local Fuel Driver in Chagrin Falls, OH
Express Interest
Ullman Oil, LLC
9812 East Washington Street, Chagrin Falls, Ohio
Full Time
Job Description
Ullman Oil Company is hiring a CDL A or B Local Fuel Driver in Chagrin Falls, OH. The driver will haul petroleum-based products and other lubricants around Chagrin Falls. Ullman Oil Company focuses on paying competitively, providing reliable home time, and offering great benefits. Come join the family today!
Compensation
Average annual pay: $52,000
$18.00 - $20.00 or more per hour with 50+ average hours weekly
Overtime pay available after 40 hours
$1,200 Driver Referral Bonus
Paid via direct deposit bi-weekly
Benefits & Perks
Great company benefits starting the 1st day of the 1st full month of employment:

Medical, Dental, and Vision Insurance
Life Insurance
Disability Insurance

401K with 4% company match after 90 days of employment
6 Paid Company Holidays
10 days Paid Time Off
2 Paid Sick Days
Paid training and paid orientation
Perks: wellness, uniform, etc.
Home Time, Route, & Schedule
Home every night
Various schedule options available with some weekend work
Shift start times will vary
Level of Touch: Load & Unload
Equipment
Peterbilt, Freightliner, and KW trucks
Automatic or manual
Qualifications
Must be at least 23 years of age
Must have a CDL A or B license
Must have Hazmat and Tanker endorsements or be willing to get them upon hire
Must have a minimum of 3-6 months of tanker experience, though we offer training for new drivers
Must have no DUI/OVIs or drug-related offenses in last 10 years
Must meet Department of Transportation (DOT) testing and physical requirements and be knowledgeable of DOT regulations
Must be able to pass a required pre-employment screening
Hiring Radius: Drivers must live within 50 miles of hiring location or be willing to relocate for this position
Ullman Oil's team lives in the communities that we serve. We have been in business for over 50 years and are financially stable. Our team will know you and your preferences and will support and work with you to serve our customers and help the company and you meet your goals. We are here to support you on a daily basis and we love to hear your ideas and suggestions.
Serving Northeast and East Central Ohio and surrounding areas, from Home Heating Oil to Commercial Fueling and Lubricants, Ullman Oil has been filling its customers' petroleum-based energy needs for over 50 successful years. Ullman Oil supplies customers with a full line of petroleum products including home heating oil, farm gas, diesel, bio-diesel, kerosene, commercial diesel and gasoline services, commercial lubricants and more. Our focus is delivering high quality products with attention to detail and outstanding customer care. We are always priced competitively and deliver our customers' needs with our signature caring customer service. Ullman Oil Company is a certified Woman Business Enterprise (WBE).
We will be honest with you and not promise the world to get you hired then change what we promised. We have plenty of work for motivated individuals! Some on-call work may be required depending on business conditions.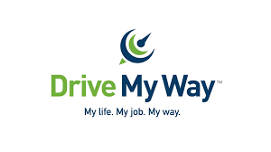 This job is brought to you by Drive My Way, the trusted place drivers go to find a job they love with a company they respect.
Get Started
Complete the form so Drive My Way can connect you with the hiring representative for this job.
What happens to my information?
All fields required.