CDL A Local Refrigerated Driver in Comstock Park, MI
Express Interest
Vine Line Trucking
1055 7 Mile Road Northwest, Comstock Park, Michigan
Full Time
Job Description
Vine Line Trucking is currently recruiting for a motivated individual to join our team as full-time CDL A Local Refrigerated Driver in Comstock Park, MI. Qualified candidates will have an excellent work ethic, solid attendance record, and safe driving history. The driver must follow all local, state, federal, and transportation regulations.
Compensation
Average annual pay: $60,000 - $75,000
Pay is based off several components:

Daily pay: $20 - $30 / day (based on service)
Stop pay: $21 / per stop

Stop bonus: Available after 8 stops - $35

Mileage pay: 28 CPM
Overtime hours

40 hours on average per week. Overtime pay available after 40 hours. Additional $10/hour can be earned after 40.
Bonuses include:

Referral bonus of $700 paid in (3) installments

$150 after three months of referrals hire date
$200 after six months of referrals hire date
$350 after one year of referrals hire date

Monthly Safety Bonus - $100
Stop bonus: Available after 9 stops - $35 / per stop
Paid via direct deposit weekly
Benefits & Perks
Great company benefits starting on 1st of the month following 60 days.

Medical, Dental and Vision Insurance
Prescription Coverage

Company Paid Life Insurance - $50,000

Voluntary Life Insurance for employee and dependents

Disability Insurance
Company contribution to HSA
401K with 4% company match
Paid Company Holidays
Paid Time Off
Paid training and paid orientation
Home Time, Routes, & Schedule
Home Daily
Weekend work required regularly with overtime
Route: 200 miles around Comstock Park
Level of Touch: Load & Unload
Equipment
Box truck or Class A 53-foot tractor-trailer
Automatic
Governed speed: 65 mph
Qualifications
Must be at least 21 years of age
Must have CDL A license
Must have a minimum of 6 months of verifiable tractor-trailer driving experience with a clean driving record
MVR and criminal history will be evaluated.
Must meet Department of Transportation (DOT) testing and physical requirements and be knowledgeable of DOT regulations
Must be able to pass a required pre-employment drug screen
Hiring Radius: Drivers must live within 50 miles of Comstock Park or be willing to relocate for this position.
From our beginning in 1933, Vine Line Produce Distribution has partnered with local growers to bring their products to market. We do the same thing today, and with over 80 years of dedicated service and experience behind us we do it better than ever. As a full-service operation, our transportation team, Vine Line Trucking, helps us deliver quality products, backed by strong customer service, at a time and location that meets or exceeds the expectations of our customer. Vine Line's strength is our people and we have built our team adding talent in a culture that values individual contributions and integrity. Teamwork motivates us all to engage, challenge, excel and achieve.
As a growing company, we know that building a strong team is crucial to serving our customers and sustaining our long-term success. Never resting on yesterday's achievements, a commitment to the highest standards drives us to innovate at the forefront of our industry.
Whether a student, new graduate or experienced skilled professional, we look for candidates that bring a fresh perspective. We offer competitive compensation including employee development programs and a full range of benefits for balance in work and life.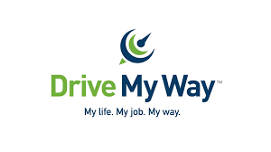 This job is brought to you by Drive My Way, the trusted place drivers go to find a job they love with a company they respect.
Get Started
Complete the form so Drive My Way can connect you with the hiring representative for this job.
What happens to my information?
All fields required.